About Our Dental Practice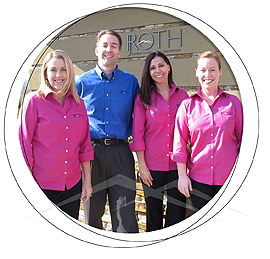 Dr. Roth and his team members are excited to meet and help you achieve your dental goals. Click on the links below to learn more about Dr. Roth and his team.
Read More
Recent Blog Posts
January 9, 2013 |
Please come and visit us at our brand new, state of the art facility in El Dorado Hills. Dr. Roth's office has...
Read More